To Enable More Focus on Business Needs
| | |
| --- | --- |
| Engagement Objective | Quantified Outcomes |
| To migrate an On-Premise application to Cloud to enhance overall application performance and bring about efficiency | 100 components migrated; 600 test cases migrated & end-to-end DevOps protocol implemented |
Business Need:
The customer felt the need to migrate their On-Premise Healthcare application to Cloud to resolve datacenter management issues, bring in scalability, enhance application performance and efficiency. Fyrsoft (sister company of CodeSmart) deployed a failsafe migration strategy and ensured a smooth migration of the application to Cloud – thanks to its robust & inventive team of Cloud Migration experts.
Customer's Challenges:
A C/C++-based application running on On-Prem Solaris servers evolved into a multilingual (JAVA, PERL and .NET were included over time) application hosted across numerous datacenters – resulting in datacenter management challenges that ultimately led to a reduced focus on business
Application had been increasingly burdened by the customer's rising business needs to a point of inefficiency.
Scope: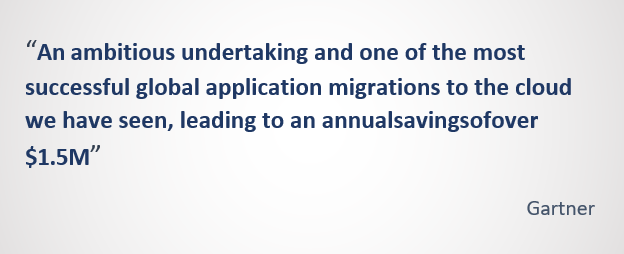 To perform a thorough analysis of application's architecture in its "as-is" state
To provide a comprehensive Cloud Migration strategy for the application
To implement the Cloud Migration strategy efficiently by identifying & resolving issues that arise during migration
To offer competent Cloud hosting services to the customer
Fyrsoft's Solution Approach:
Modernize the Application Platform
All components that constitute the application – code components, libraries etc. were modernized so that Application Security was given vital importance Vulnerability & Penetration Testing were enabled.
Migrate Application Assets to Cloud (MS Azure/AWS)
All the application assets were migrated to the chosen cloud environment (MS Azure/AWS) to Enhance overall application performance Manage code inventory more efficiently.
Automate Operational Processes
Operational processes namely build, configuration, testing and deployment pertinent to the application were automated by implementing a CI/CD pipeline to ensure that majority of the test cases were automated so that time, cost and resource efficiency could be achieved.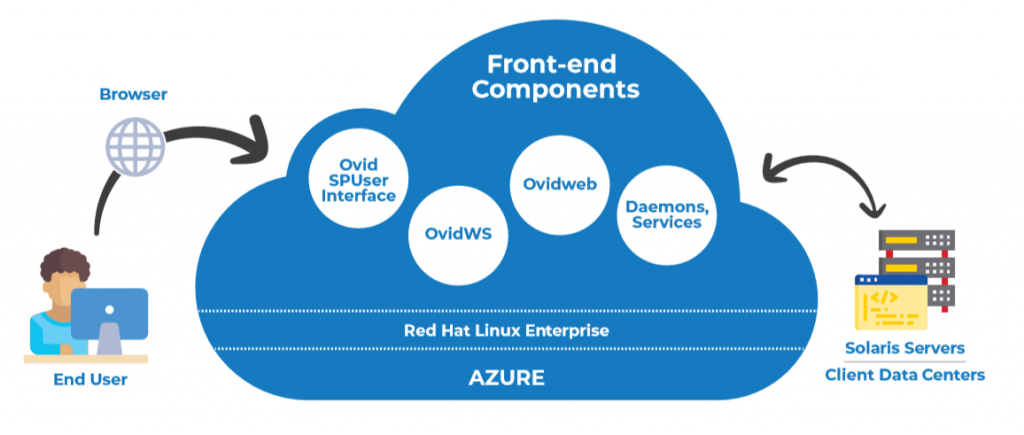 Customer's Key Takeaways from the Migration Initiative
Fyrsoft performed a comprehensive analysis of the customer application's legacy architecture to identify the gaps, issues and challenges; and devised a sound Migration Strategy for the application from On-Premises to Cloud.
Fyrsoft determined that moving to .NET technologies will be a futuristic move, considering the customer's expanding business needs; and thus, proposed to build a Linux environment to better enable the migration.
Custom tools were developed to facilitate code and data migration to the Linux environment. Also, the tools had issue detection & reporting features built in; so that issues during migration were identified and fixed.
Rigorous testing mechanisms were employed across various environments after migration to ensure that the application had a smooth transition from On-Prem to Cloud.
To learn more about Fyrsoft's Cloud capabilities, get in touch with us:www.fyrsoft.com

About Author:
Faizeen Khandaker is a Managing Principal, Digital Strategy and Data Services for People Tech Group. He is ROI-driven technology leader with entrepreneurial expertise in the business strategy, execution, and revenue generation required to innovate and implement disruptive solutions for corporations that require disruptive digital transformation.
You can connect with him on LinkedIn.